"Adulting" at College with a Chronic Illness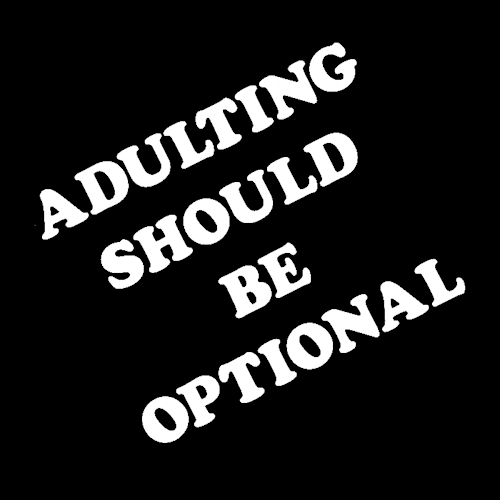 This school year I lived on my own in my first apartment. I had three other roommates, of course, but we all had different schedules and lives. This was the first time I had to do absolutely everything for myself. Cleaning the apartment, cooking meals, balancing a difficult schedule, and generally doing things that are required of an adult to survive. I know many people wonder how I do it because when I travel back to Frisco I'm always a hot mess and don't really want to function. There is a reason for that, actually there are several reasons, and I'm going to answer all the questions I've gotten over the past three years. You "gotta do what you gotta do" when you have a chronic illness to balance being a normal college student, and since I haven't been doing that for very long college has been a learning curve! Totally worth it, but there is a lot I've had to learn how to do through trial and error.
1. What do you do about food?
Well, at first it was difficult. I was working on my diet as to figure out what my body needed fuel wise, so I was trying many different ways of eating. Eventually I saw an endocrinologist who diagnosed me with autoimmune thyroiditis and gave me an eating plan. 
This is how I handle food now:
Walmart. Online. Pickup. 
This option became my savior. I would order whatever I needed for the week to week and a half, and then either pick it up on Sunday or on Monday after school. I didn't have to walk around the store, push a cart, or carry and load heavy groceries in my car. Instead, I would drive up to the pick up lane and someone else would put my order in my trunk, for free. I still had to unload it into my room and put everything away, but it was super helpful for saving a huge chunk of energy I didn't have to spare. 
The next thing I did was attempt meal prepping. I would make batches of quinoa or rice as a good base for things that would last for a few days. I bought vegetables that you can steam in their bag, zucchini noodles that were already cut up, pre-cut fruit, deboned chicken or frozen fajita strips, and other easy and fresh ways to have food. 
I'm not a chef. I literally don't know how to make the simplest things (like pasta, yeah I know, but that's a lot of carbs anyway) and end up calling my mom or googling a lot, so don't ask me for recipes. Check pinterest. 
2. How did you make it through the school day?
First semester? It was difficult on my body. I went to school twice a week from 9-5 and had all 6 of my classes in a row. We did have 15 minute breaks to stretch, move, use the bathroom, whatever you needed to do, but those days were so difficult. I had extreme back pain and eventually developed severe tension and cluster migraines. By the end of the semester I was dropping in to bed as soon as I got home and going to sleep. Not my best moments.
Although I had difficult Tuesdays and Thursdays, I was able to get everything else done on Monday, Wednesday, and Friday. I spent my days off studying extremely hard. I didn't let myself get behind in any of my classes and took my notes right away. I hate cramming and wanted to actually learn the material, so I spent a lot of time working through each set of notes from that week of classes. This ended up benefiting my energy levels when it came time to take an exam because I would already have a solid grasp on the basics of the material and would just fill in any of the small details I was missing. 
Also with this schedule I was able to have a four day weekend. This was AMAZING for doctors appointments. I could come home and see a doctor on Friday or stay the weekend, see a doctor on Monday and then drive back to school. Living three hours away from decent health care is awful, so having four day weekends made it so much better. 
I did have issues my first semester, including a nasty mono flare, but I was able to drag myself across the finish line and scrape by with a decent GPA. 
Second semester my schedule changed. I had class four days a week from about 9am to 1pm. It varied a little bit from day to day, but that was the general time that I was at campus. Remember, I also had to drive 30 minutes to and from the Health Sciences Center campus, but I made an awesome group of friends that I carpooled with. 
During this semester I also had to complete at least 30 hours of clinic observations. That meant my time outside of the classroom was spent at various speech and audiology clinics observing my profession and deciding which path I wanted to take to graduate school. 
I had spent winter break doing Ketamine treatments for my migraines and then receiving trigger point injections in my head, neck, face, and upper back to help with pain and migraines as well. I rested a lot, turned 21, and went back to school feeling better than I had at any point in college. I had goals for my health and I figured my new schedule would make things easier.
In the beginning I still had issues with migraines and had to travel back home for more trigger points, but after that I hit a sweet spot in the semester. I had a routine of going to class, coming home and taking a nap, getting up to have dinner, studying for a few hours and seeing my boyfriend, and then going to bed. I was taking yoga classes, working on eating for my health, and had even seen an endocrinologist about my thyroid. I felt great and was able to handle anything the adult world was throwing my way. 
Then came the dreaded mono flare. I swear I can't get through a semester without one. I thought I recovered from it quickly and went ahead with my immunosupresent biologic that I take for my arthritis, but it turns out I had another infection brewing and didn't know it. I started feeling dizzy and passing out, having horrible back pain, dehydration, and generally just feeling awful. I went to urgent care once with Bryan and they gave me fluids and sent me home. I went a second time after passing out at school and they sent me to OU medical's emergency room where Bryan and I sat waiting for 6 hours to be told I had a UTI. I was so shocked I asked the emergency doctor to repeat himself a few times. I was given a medicine to take and sent home to rest. A few days later I still wasn't feeling any better and started vomiting. My friend Ele took me to the local ER where I was diagnosed with a severe kidney infection. My mom came up to Norman the moment I decided to go the ER and brought me home on my dad's orders. Honestly, I should have been in the hospital and the only reason I wasn't was because my dad could get me the medicine I needed and my immune system was so compromised that being in the hospital was dangerous. I recovered enough to go back to Norman and go back to school. 
All of that happened TWO WEEKS BEFORE FINALS. That's my life. I can't make it through a semester without some type of strange event happening! 
So as for handling school, I really do have a good grasp on it!  I normally fall into a routine that includes some type of napping and then studying for 4 (ish) hours each day, and basically make it work depending on my energy levels. I pick a day to do chores, another day to do laundry, and another day to cook food to try to spread out things that take a lot more energy.
I also have my Bryan James, the most wonderful boyfriend on the entire planet, to help me through difficult times, but for the most part it's all about getting in to a routine and knowing what I can and can't do each day. Sometimes I overdue it and have to put off laundry or another chore for a day or two and that's ok. I survive going to school by listening to my body.
Tips for getting through a tough schedule?
1. A solid schedule. How you go about your mornings, what you do after school, when you study and for how long, when you clean, when you cook, and a night time routine should be consistent and stuck to on an almost daily basis. Each part of your day can have a routine and whatever you incorporate is up to you. For example my morning routine. My alarm goes off, I switch on NPR, make myself tea or coffee, slap some makeup on and twist up my hair, throw on clothes, and then take ten minutes to eat breakfast and look at my day. Some days I like to meditate and center myself, just depending on my anxiety level and how tired I am. I do this every morning without fail, except for when I'm home from school and my schedule is thrown a bit off. At night I set myself up for success. I like to set out what I am going to where, pack my school bag, charge my laptop, set out my breakfast and lunch needs, make sure my makeup is all together, and right out a to-do list on my white board. All of this makes mornings easier because I am very much a night owl and prefer to sleep in, but my mornings start at 6am during the school year. Just having those two parts of my day made into a routine improved my energy levels.
2. The perfect planner. Being organized is key to success. Ok, being organized in some areas is key to success (don't look at my desk or my drawers... under my bed... my fridge whatever). For me, having the perfect planner was my key. I use a bullet journal because the doodling and setting up is a way of relieving stress, plus I love how flexible the design can be. I am able to keep all of my health information, school information, and outside information all in one journal that is easy to carry around. That doesn't work for everyone, but the whole idea is finding a way to track your time and plan out your week while also having all of your health information on you at all times. If you can give structure to your day to day life you will save a lot of mental and physical energy.
3. Rest. It doesn't matter if you actually sleep, but take a break during the day. Schedule in some time to rest your body and mind and this will keep you from over doing it. You do have to have some self discipline so as not to end up binge watching Parks and Rec for three hours instead of studying your anatomy notes, that's not resting it's procrastinating. True rest is making sure you give your body a break from being bent over a desk and laptop for hours on end, and giving your mind a break from taking in so much information.
4. Do not cram. For all that is good and holy, do not cram for your exams. If you spend a few hours each day getting your notes in line and figuring out what you didn't understand from lecture that day, studying for that exam that's a third of your grade will be 1000% less stressful. Another strategy is starting out the semester extremely strong. Put your nose to the grindstone and crank out the best possible grades in the beginning. This way as the material becomes tougher and you slowly become more exhausted during the semester you already have a solid base for your grade and won't have to spend 16 hours in the library cramming for that 95 you need to get an A in the class. 
3. What do you do when you don't feel well?
Suck it up. Just kidding! 
For the most part I have protocols for medications to handle certain illnesses. These
include migraines, gastritis, reflux, dehydration, and when I have a mono flare. 
If I generally don't feel well or come down with a virus I try to build in as much rest as I
can and find ways to reduce the amount of energy I use. 
I text my dad a lot of medical questions just because I get nervous when trying to combine generic/over the counter medicines and the ones that are prescribed to me. I l live alone and don't want to overdose or mix medicines that you shouldn't. I would totally just google it, but I did that once and had an anxiety attack over possibly poisoning myself (I didn't, the internet is dumb). I've resorted to just sending my dad a text. 
But truly, you do just have to suck it up sometimes. I generally don't feel well 90% of the time and it just takes some extra strength tylenol and knowing that it's ok to not feel well to get myself out the door. I take the medication that I need, put on some makeup to hide designer eye bags from not sleeping well, and then get to work. I know that I'm not going to feel well a lot and that I'm going to just have to push through it most days in order to succeed in a real, medical job, so I'm helping myself now. Take your medicine, drink tea, add in an extra nap, wear comfortable clothes, eat healthy comfort foods, study in comfortable places, and find friends who don't mind swapping driving days during carpool. The little things are what help save energy. 
4. What is it like living three hours away from your family and medical team?
It sucks, so much.
Traveling home to see my doctors is a pain, not because I don't want to see them, but because it's literally just painful sometimes. 
Driving can hurt my hands, back, hips, neck, and basically just everywhere. That's very normal, even with my arthritis medication, and it's totally worth being achy in order to see my family and receive great medical care. Driving to and from school too close together can be a lot on my body. I'm not really sure how my mom does one day visits? I can't. I would need the next day to rest (maybe two, who knows) and let my body work out all the kinks of driving. 
Next is scheduling. My only free day this past semester was Fridays. I could only see a doctor on FRIDAY. Fridays and Mondays are always incredibly busy for doctors and mine are always trying to squeeze me in to help accommodate the college schedule. This made seeing doctors when it wasn't time for a long break from school close to impossible. Thankfully, I am lucky enough to have gracious and flexible doctors who will work me in and understand what it is like to have a difficult schedule. All of my doctors understand what it is like to be a STEM major and have extremely difficult classes. Whenever I had to schedule a follow up or a new doctor visit I had to compare it with my exam schedule and my observation schedule. It's tough and I'm not a fan.
This leads to any breaks I have from school being full of doctors appointments. I will take note of anything that is hurting me, needs to be seen by a doctor, or any follow ups for my breaks. For example, over winter break I had six ketamine treatments, a follow up rheumatology appointment, ridiculous amounts of blood work, trigger point injections, and at one point had an appoint with a doctor every single day of the week. It was wild, but that's generally what my breaks have to look like.
I also tend to come home and crash. When I come home I get to be "sick" and ask for help. My parents help me with food, laundry, errands, and other things that I would usually have to do for myself. I don't have anyone to fall back on, like a spouse or parent, while I'm at OU so I have to use every ounce of energy to function like a normal, adult college student. Everyday tasks like making dinner or doing chores aren't split between myself and a loved one. I come home from school and have to study, do chores, make food, and run errands all on my own. That would be simple for a college student that doesn't struggle with fatigue and general malaise, instead that takes a lot out of me, so by the time a break hits I'm running on adrenaline. Then I crash. Hard. I always come home with a lot of complaints about things hurting, weird symptoms that have popped up, needing to see doctors and having tests done, and I know that it's annoying for my parents to hear it every time, but Frisco is the only place I can get the medical care I need, it's where my team of doctors are. Now that I'm home for about ten days before my crazy internships and classes that fill my summer start, I'm seeing doctors and getting the care I need so I can function like a person. I possibly need a risotomy (or two) done on my mid to lower back, but not until my orthopedic has an MRI and sees why I have slight scoliosis and why my discs aren't spaced correctly.
It's also crappy to not feel well and be three hours away from your mom and dad. Sometimes I just want my mom. I will admit it without embarrassment. When I really don't feel well or I'm in a lot of pain I just want my mom or dad to give me a hug and tell me what to do to feel better. Sadly, that's not how it works when you live away from home. I have the luxury of being able to call my mom whenever I need her and my dad is just a text away (I hate bugging him while he's working, but I also want him to know I love him so I just text him anyway). Technology can't take the place of a hug and blanket adjustment though. 
My parents can't get to me in emergencies either. Well, they can, but the quickest that they can get to me is two and a half hours by car. This means when I need to go to urgent care or end up at the Norman Regional ER vomiting my guts up I have to rely on others. They do come up to school when I really need them, my mom has even stayed in my room on a blow up mattress because I was so sick and driven all night to bring me home for medical attention. They've driven me too and from school when I couldn't, cleaned my apartment and stocked my fridge when I've had infections, and are all round the best parents you could ask for. They move quickly when I have an issue and need to see a doctor and I'm so thankful that they take such great care of me, which is why I miss them like crazy when I feel gross. 
Although I have a very special person in my life that fills much of the void of missing my parents when I don't feel well. I have the sweetest, most loving boyfriend in the whole world who has sat with me through multiple urgent trips and hugged me when I didn't feel well, put medicine on my back when I couldn't move, and has brought me dinner when I didn't feel well enough to drive. He spent our first summer apart driving down to Dallas on the weekends because I was either going through treatments or didn't have the ability to go visit him in Oklahoma City. Bryan, the boyfriend of course not my neurologist, also has a folder on his phone with every medicine I take and what each of them are for, a list of every diagnosis and what it means, what I'm allergic to and what medicines I absolutely can not have, my medicine protocols for things like severe migraines or back pain, and a list of all of my doctors and their contact information. He knows exactly where my emergency ID is on my phone and knows to hand it to whoever is taking care of me. No, he doesn't know all of the medical terms and how everything works, but he loves me so much that he does his absolute best to learn and to listen.  He handles everything calmly and doesn't mind communicating with my parents to help me. He holds my hand and rubs my back when I'm nauseous and waited with me for 6 hours in a very scary ER to be given a lame diagnoses and the wrong medicine. He is amazing and has been the one of the highlights of my college experience so far. 
With all of this being said, I still love every minute of college, especially the past year. It's taught me a lot about myself and I've learned how to be independent. Caring for myself has forced me to handle situations that many people my age have never encountered. I have a responsibility to care for myself in certain ways which have forced me to grow up and learn my limits. Many people do not even get the chance to go to their dream school or earn a degree in higher education, much less with a chronic illness. Yes, I've spent a lot of time trying to figure out what is going on in my body, but I also didn't get sick until the end of my senior year of high school. It's been a massive learning curve and every new doctor, diagnosis, test, and treatment that I try fixes a piece of the puzzle so that I can have an even better semester.
I'm so happy at school and love learning. I love my major and the group of friends I have found in my classes, and everything about my amazing life at OUHSC. I wouldn't pick a different path for myself. College is just a little different when you have an illness and learning to adapt is a part of it. If you can do it three hours away from your family and doctors while taking difficult classes to have a career in the medical field, you can do anything. 
Please reload