Hello! I'm always going to start posts off with a sloth gif! They're cute, who can blame me?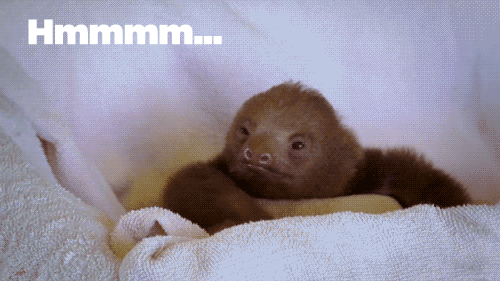 I haven't written since summer! It has been a hectic, stressful, amazing, and strange 7 months. Therefore, I'm going to break it down month by month (ish) for you!
August:
I moved into my very own apartment! It's a two story townhouse that I live in with three other girls. I started my first semester at the Health Sciences Center in Oklahoma City, and immediately loved every class I was in. It was a difficult transition, but well worth it. The head of undergraduates, Dr. Kimball, explained the next two years for us at orientation like this: This is like the first two years of medical, so you should treat it as such. Once we ship you off to graduate school, you will be treating patients within the first week and be expected to know what you're doing. 
Intense. We were told not to take anything lightly, so of course I didn't. I formulated a study plan right away.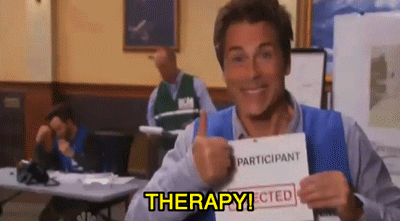 September:
Much like August, I was still adjusting to my new schedule. It was a tough one, 9am to 5pm twice a week. It doesn't sound difficult, but sitting in one chair for hours at a time was wreaking havoc on my back. I was also working on my medications for my arthritis, figuring out my eating habits, and working on being an adult. I struggled, but I also enjoyed every single day of classes. Plus, I had the best boyfriend in the world who was supporting me through every step and problem.
Speaking of problems....
September means football season. As a member of Alpha Phi Omega, I have the privilege of holding the massive Oklahoma state flag during the pre-game. It is so much work. Bryan was also going through the APO rush process at the time, so we agreed to do the first flag run of the season together. I was not prepared. I ended up over doing it, not hydrating enough, and in an ambulance ride to the ER from the stadium. With Bryan. For the first time ever.
Thankfully, Bryan stayed calm, reassured me and my parents, and stayed with me the entire time. We also had the help of a good samaritan, a nurse who happened to see Bryan trying to help me when I was sitting against the wall because I couldn't walk anymore. 
This was one of those moments that terrified my family and I, could I handle school? I definitely couldn't handle it without the support of Bryan and my two roommates Chandler and Loren. I wouldn't have made it through that episode without Bryan taking care of me. It was the first time he dealt with a true health emergency and the way he handled it showed me that he is the perfect man for me. 
October:
One Word:
Migraines. 
During October I started having tension in my neck that eventually crawled up to the base of my skull. I stopped being able to concentrate during classes which affected my grades. I couldn't spend the 4-8 hours a day studying like I needed to because of the pain in my head and back. 
I went home to see my rheumatologist and we decided to try an emergency plan. I switched to a different arthritis medication and started a migraine medicine called Firocet (which we would later find out was a terrible decision, oops!).
The firocet worked immediately and gave me enough relief to function at school and study again. By this point I had made an awesome group of friends and we carpooled and studied together basically every day. They are so kind. Each one of them understands that I have health issues, but don't treat me like I'm fragile. The do check on me, ask how appointments go, how I'm feeling, make sure where I'm sitting is comfortable, and more. I'm so lucky to have them in my life! 
October flew by like the rest of the semester had.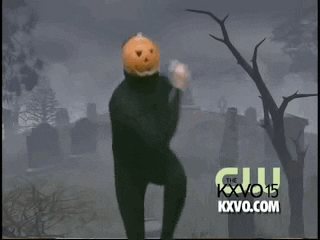 November:
Why is November such a strange month? It isn't Halloween anymore which is sad, but I'm not ready for Christmas just yet. Some people call me a grinch over it (Emmie), but if I hype myself up for Christmas while I'm home on my little Thanksgiving break I'll cry trying to go back to school. Christmas with my family is so much fun, and the thought of having to go back to school and focus on finals while everyone else is doing fun things at home just plain sucks. Therefore, I won't start my Christmas celebrating until after I finish my exams in order to keep me focused and emotionally stable (it's true, ask Bryan how I feel about listening to Christmas music super early). 
During November we tried adding on another medication to my arthritis regime. Yeah, that didn't go well. All it did was make me nauseated and bloated all the time. I knew I wanted to stop that as soon as I started it. 
November did include some fun things like a date night in the city with Bryan and slaying my second Anatomy exam. It was definitely a transition month, but I didn't mind!
December:
Finals. Finals. Finals. Finals. 
Dead week and finals week were the most difficult weeks of the entire semester. I have never pushed myself so hard. I studied for hours on end in coffee shops, Ele's apartment, and even in my own bed (which I never do). From the time I woke up to the time I went to sleep, I was tearing through study guides. I don't cram, I hadn't all semester, but I wanted a 4.0 more than I wanted my spine to stop hurting. So a lot. 
I didn't end the semester with a 4.0 sadly, but a 3.9 and the Dean's list became fine with me. (after I had 5 weeks to accept it).
Coming home was a huge relief. I love Norman and school, but I was so tired of tests. Bryan had come down with mono, poor guy, so he needed the break as well. If you think my schedule was intense, my boyfriend's only free time was spent either eating or sleeping. When he was with me, we were either studying, eating, or napping before we went to study and eat! So both of us needed a break.
Three days after I came home I started Ketamine treatments. Come to find out, the Firocet that I was taking was a horrible and extremely dangerous medication. In order to get it out of my system I needed the help of my neurologist. Many people who try to come off of this medicine have to be hospitalized and detoxed a certain way because the medicine and withdrawals can cause seizures and brain bleeds. I read the paper that my neurologist mentioned in our meeting about how bad Firocet was, but I kind of just blocked it out because I had to focus on school and not worry about the until I was home. Well, I finally got the chance to worry. 
The ketamine treatments were incredibly rough, I was basically in and out of consciousness for the two weeks leading up to Christmas. I had many ups and downs including a level 10 migraine that came out of nowhere while shopping, and coming out of ketamine having no clue who I was, where I was, or what was going on. I don't remember that, but apparently some of it was really sad and some of it was funny, like not knowing I had a boyfriend or saying that I thought his last name was funny. (Sorry sweetheart, I love your last name even if it does make me giggle!)
Next came Christmas. It was magical and the best Christmas I have ever had. Bryan came from the 22nd to the 24th and we celebrated our first Christmas together (hopefully that was the first of many!). We had dinner with my dad's parents, Grandmother and Grandad, where Bryan met them for the first time. We did Christmasy things like wearing matching pajamas and sharing my Christmas traditions with him. At times it was difficult, I was in a lot of pain from all of the activity and was dealing with migraines, but my family is so amazing and loved me through it. I'm not really sure how my mom pulls off the type of Christmas that she does. I barely had the energy to do the minimum, yet she creates this magical, fun, and beautiful Christmas every year. Shoutout to my mom, she's the best, no question, don't try to counter it. 
December was a whirlwind of Doctors appointments and holidays all mixed together that it jumbles together in my brain.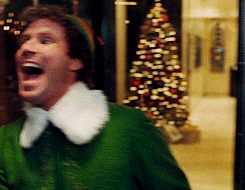 January:
My favorite month of the year! Most of the planet hates January. It's cold and not christmas season anymore, but I love it. First, it's the start of the new year which means many things. The new year means a new bullet journal, fresh goals, and endless possibilities to make myself better.
Secondly, I love January because it is my BIRTHDAY! My birthday is my second favorite holiday. I made it another year! My family takes birthdays seriously, and I don't know if that's because some of us have barely made it to our next birthday or if we just treasure another year of life. I certainly treasure making it another whole year because there are many times that I haven't made it to 17, 18, 20, 21. Many times in my life my future didn't look very bright in my eyes, yet somehow things always come around. I have an amazing family that makes that happen most of the time, especially this past year, and also found the love of my life who I find worth sticking around for. 
I spent my 21st birthday with my family, the BEST way to spend it. Bryan was here, my Aunts, my Grandparents, everyone, for a champagne brunch that I got a little too tipsy at (oops!). Let me tell you, my family is the coolest family out there, don't try to tell me otherwise. I like being with them more than anything else and enjoy every second with them. I mean, who else would give me feminist inspired Yeti's, shirts, and books? Who else would give me the limited edition vinyl of Green Day's greatest hits? Who else would find the coolest coffee mugs and sloth inspired items? Lastly, what other grandparents would give me the most beautiful set of diamond earrings that I have ever laid eyes on? No one. I had the best morning ever and can't imagine turning 21 and doing anything else! 
After that I napped. I needed it. Even though I had just been through injections and was feeling Ah-Ma-Zing, I was so tired! My mom and I had appointments to get our hair and makeup done, glamour is the way to win our hearts, so I had to rest up! I ended the night with a wine flight at Sixty Vines, surrounded by my parents, little man brother, and of course Bryan James. I went to bed with a full stomach and a full heart.
Oh right, I mentioned injections! After a meeting with my Rheumatologist, I was sent for a nuclear bone scan. My doctors were looking for any damage, fusing, or extremely bright spots of inflammation. Thankfully, my scan came back normal. I didn't know we wanted that until later, and now I am incredibly thankful that there was nothing strange. Dr. Z, my Rheumatologist, wanted Dr. Sorin to inject my neck and back immediately, this was just the proof. A few days later I was sitting in the neurological chair getting injections up my spine and in my shoulders. I will not lie to you, I cried during the shoulder injections. The trigger points in my shoulders were probably the most painful procedure I've experienced so far. I wanted to keep going because I wanted to prove to Dr. Sorin I wasn't a wimp (I had a bit of an anxiety attack before hand that required some IV medication, so I felt the need to prove myself), but instead we stopped there and Dr. Sorin gave me amazing advice for when I start practicing. When it doesn't feel right in your heart to continue, even though in your head you know that technically you could, you stop. It's the first rule of being a doctor, do no harm. When it doesn't feel right in your heart to continue, then you are stopping yourself from doing harm. I will be taking that with me into my own journey as either a SLP or Audiologist. 
After that round I had triggers down in the back of my head, my temples, and in my face. My head had finally stopped hurting.
These injections, oh my gosh. I was a new person. My back barely hurt, I could turn my head and tuck my chin, I could TWIST, I could finally MOVE. I had leaps and bounds of energy to anything and everything. That hasn't stopped. I've had a few migraines, but my energy and activity level has only increased. I've handled school, observations in clinics, starting yoga, and more with a finesse so fine twitter should applaud me. 
Lastly, January means a new semester!!! I'm a total nerd for school. Now that my major classes have started I literally am begging to go back to Norman. I love my family with my whole heart and hate leaving them, but I also jump at the chance to learn anything new about speech and audiology. That's a sign to me. A sign that I was definitely meant to major in this field. 
Since about October, I've been waffling on what I really want to do. Do I want to pursue speech? I stopped being so sure when I was introduced to audiology. It's the first time I had been around the audiology field and I could really see myself being a Doctor of Audiology. I knew going back to school that the observations I would have to complete would be my only chance to decide. I did both a speech and audiology observation within the first three weeks of school. I love both! I know it's going to be a long semester that will be full of contemplation. 
February:
This month I've learned to love early mornings. Starting my day with a morning yoga class or 45 minutes of cardio, then moving on to getting ready for my school day, and either heading out to carpool or curling up at my favorite coffee shop with a cappuccino is how I've come to spend my mornings. I feel like I'm really thriving this way, especially if I complete my nightly routine just right. Yes, I even have a routine for that. I like to make sure my face is clean and I've used the dermatology medicine that has cleared my skin up and then I shut off all screens. I'm working on sleeping better now that my pain is so much lower. I give myself an hour before bed without screens. In that hour I turn on my essential oils diffuser with lavender, set out my clothes for yoga and school, pack my lunch, meditate, and I try to read a chapter of a book that has nothing to do with my major. Try is the key word there because sometimes I'm too tired or my head hurts. Then it's lights out by 10:30 to 11:00pm. I get up at 5:30am now (sometimes 6am because I want more sleep!) so that I can enjoy my mornings, so I make sure to get enough sleep to function. 
Bryan and I celebrated 11 months together on the 6th. We go to yoga together twice a week and he is so encouraging when it comes to my working out and eating healthy. He never makes me feel bad about wanting Chickfila because I don't feel well, but that rarely happens now. Now, we work together to stick to my healthy eating plan and he is over the moon with how happy I am every day. 
I'm not sure what I would do without him. Truly, I've found someone who compliments me in the way my parents compliment each other. He supports my hopes and dreams, reminds me how smart I am when I start crying over graduate school, and makes me laugh harder than anyone I have ever loved. He takes care of me a lot now and knows my daily ins and outs better than my parents sometimes! That's very strange, but also incredibly helpful when we make medical decisions. This isn't to say Bryan bares all the weight in this relationship. I am there for him in all the ways he needs me too. Switching his major and figuring out where he wants to go career-wise, standing by his side while he transitions from full time employment to full time student, and loving him through his own personal struggles. We make quite the couple if I do say so myself. He loves to tell me how much I've helped him with life and school, he even says I've influenced his decision to go into a possible law career defending the disabled. That makes my heart feel so full, but honestly he would have found his career path just fine without me as well. He's strong, kind, and brilliant. He just needed someone to show him.
For now, I am looking forward to continuing pushing myself to be healthier. I want to keep advancing in my yoga techniques, enjoy my difficult school semester, and maybe make a decision on my own career path. I've learned a lot in seven months. There is so much that I want to do and I know that it is possible now. 
Please reload