Tricks to Balancing School and an Illness
1. Actually Stick to Your Sleep Schedule
I'm serious, stick to the schedule you set yourself. If you struggle with painsomnia, insomnia, unrefreshing sleep, fatigue, anything of the sort you need to regulate your circadian rhythm. When I set myself on a consistent schedule I'm able to focus better in my classes and while studying, and the brain fog I experience is a little bit easier to handle.
2. Make a List 
Lists on lists on lists. The notes section on my phone is filled with random lists just because I have to write everything down. It's also beneficial to organize your to-do list by priority. This way you are able to get the most urgent tasks done first and if you can't finish everything that needs to be done, you at least know that you can go to bed without stressing over that paper that's due. 
3.  Take Quality Notes
Do not take yourself seriously when you think "I don't need to write that down! I'll totally remember it!". You are lying to yourself and you need to stop. If you write everything down that you or your professor deem necessary, it'll be easier to pull out of the cotton candy mess of a brain you have. I have the tendency to completely forget what a lecture was over, even if it happened that day. It feels like trying to remember someone that I've never met and can be incredibly frustrating. If I took good notes during class, then I can refresh my memory and try to make it easier to remember the concepts for when I have to take an exam
 4. Decide Which Tasks Can be Done While Resting
Because I hold a directorship in my sorority and am apart of organizations on campus, there are a lot of tasks that I need to complete that aren't study related. Responding to emails, sending out messages to my chapter, making phone calls, can all be done while curled up in bed if necessary. Tasks that require no physical action (besides studying for classes) can sometimes be done while resting. Multitasking and efficiently using your energy is crucial to surviving college with a chronic illness.
5. Occasionally Ask for Help
your friends are your greatest resource. Sometimes just getting a group of friends together to run to dinner and target is the best idea because you not only have someone to drive you, but also someone who can help you carry things up the stairs. Also, asking for help with assignments or notes is not embarrassing. There are times where my exhausted brain just can't understand the concept and my friends will sit down and walk me through it step by step if need be. If you are working on something and a friend's help would make it easier, ask! It is beneficial to both you and your friend.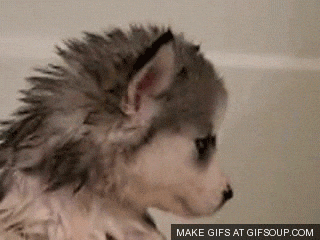 Please reload